Job Postings
If you are interested in sharing your job opening with the Apra Indiana membership, please contact
Rob Rexing. Job postings will remain active on this site for at least 60 days or until job posting is removed by the hiring company.
Current Openings (Updated May 25, 2022)
Strategic Analyst
Are you searching for a new challenge in a fast-paced organization? A role where you can make a difference? If so, let's talk! As a member of our Development team, our analyst will create, manage, analyze, and drive all prospect data-mining efforts in support of institutional fundraising priorities. A challenging role that will find you developing and maintaining portfolios, prospect management reports, and strategy briefings, you will work closely with our fundraisers in suggesting prospect fundraising targets and helping to develop strategies that bring our prospects to a yes. Your official title will be Strategic Analyst, which represents the important teamwork you will be sharing with gift officers surrounding the strategy behind the solicitation cycle.
For more information and to apply, click here.
Posted May 25, 2022
Senior Research and Prospect Management Analyst
The Senior Research and Prospect Management Analyst plays a key role in the Foundations ability to raise funds needed to support scholarships and programs at the University of Connecticut. The analyst identifies and analyzes information attributed to individuals, foundations, and corporations who could serve as prospective donors, compiling various reports (prospect research) to be used by Foundation staff, key volunteers, and the Presidents Office in fundraising efforts.

The Senior Research and Prospect Management Analyst is looked upon as a leader among the research analysts within the team and must at all times act with integrity and maintain the confidentiality of the information in which they are entrusted. The analyst serves in an advisory capacity for development staff regarding fundraising strategies and other institutional objectives and must ensure all research conducted is accurate, comprehensive, and produced in a timely manner.
For more information and to apply, click here.
Posted May 25, 2022
Freelance Researcher
UNICEF USA is seeking a freelance researcher to complete a project assessing capacity ratings for a large number of our constituents (about 450). Most are individuals, with a few family foundations and other small organizations included, and they have been screened with WealthPoint. We are working on a tight timeline, hoping to wrap this project by the end of our fiscal year, June 30. UUSA will be providing all resources, including a laptop. Please contact Megan Tedeschi (mtedeschi@unicefusa.org) if you are interested!
For more information and to apply, email Megan Tedeschi.
Posted May 19, 2022
Director of Advancement Operations
The Director of Advancement Operations will partner with the Associate Vice President for Advancement in support of the Advancement division's goals and mission. This position will oversee all aspects of Advancement Services, Donor Relations, and Prospect Research. The Director will be responsible for overseeing all operational facets associated with fundraising and donor relations at Saint Mary's College. This includes, but may not be limited to, gift administration, impact reporting, recognition, engagement, gift compliance, portfolio management, and reporting. This dynamic leader will be collaborative, a critical thinker, resourceful problem solver and customer service oriented.
For more information and to apply, click here.
Posted May 19, 2022
Prospect Analyst
William and Mary is hiring two individuals who are curious, analytical, lateral thinkers, to support the Advancement Division. These positions are open to remote candidates, or candidates who are based near Williamsburg, VA.
For more information and to apply, click here.
Posted May 13, 2022
Prospect Manager and Researcher
This job listing indicates a hybrid work position with the Franciscan Health Foundation office in Mishawaka. The position involves prospect research, prospect management, and reporting.
For more information and to apply, click here.
Posted May 10, 2022
Prospect Development Senior Consultant
The Wexner Medical Center is looking for an experienced prospect development professional who collects, maintains, analyzes, and distributes information on individuals and organizations to support Development and Advancement goals. Remote and flex work arrangements will be considered.
For more information and to apply, click here.
Posted May 10, 2022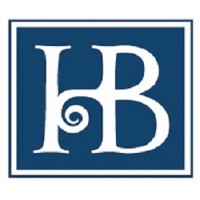 Consultant
The Helen Brown Group is looking for a full-time US-based Consultant to join their team. This is a newly created position that will work directly with clients on a variety of prospect research oriented projects.
For more information and to apply, click here.
Posted April 29, 2022
Director of Prospect Research
With the recent acquisition of Cancer Treatment Centers of America, City of Hope is poised to become a national philanthropy focused on finding cures for Cancer and Diabetes. This is a newly created position and will be a member of the Prospect Development leadership team. This position will primarily partner with the Transformative Philanthropy department.
For more information and to apply, click here.
Posted March 23, 2022

Development Research Associate
The Development Research Associates partner with development units and officers throughout the Indiana University system by identifying and tracking the accomplishments and life events of alumni and donors, as well as their interest and ability to provide support to Indiana University. The successful Development Research Associate will enjoy heads- down research, but will also be a strong collaborator, working with development officers and prospect management to fulfill development goals through meetings, CRM communications, and email. Click here to apply.
For more information and to apply, click here.
Posted February 14, 2022
Research Associate
Lindauer is building their Research team and looking to add someone who loves the challenge of proactive prospecting. The Research Associate provides general and targeted research support. Working closely with the entire Search Team, the Research Associate will understand our Clients' needs and then develop and implement a proactive, innovative sourcing strategy to target a diverse pool of qualified candidates for our nonprofit searches. The Research Associate will perform advanced sourcing by utilizing social media, the Internet, and database mining to target a qualified set of candidates. This position will also proactively develop and maintain the database of potential candidates for future reference. Click here to apply.
For more information and to apply, click here.
Posted on January 31, 2022